Connect with Convertus & Google
Next Generation
Digital Marketing Strategies

| $$$$ in Giveaways

Exclusive Convertus Solution Incentives for Attendees, Awesome Google Tech (e.g. Google Home, Chromecast Ultra), Visa and Coffee Gift Cards, Rival Nerf Guns, and more!

Get Your Tickets Add to My Calendar
About Connect with Convertus & Google
Are you looking to take your automotive digital marketing strategy to the next level? Join us for a day of education, collaboration, and networking at Connect with Convertus & Google on June 6, 2018. This exclusive event, presented by Convertus — a Google Premier Partner, gives you the chance to learn from thought leaders in the automotive and digital industries and sharpen your skills at 1-on-1 workshops. Oh yes, and you'll also get the chance to win fabulous giveaways!
Get Your Tickets
Our Speakers
Learn More About Our Keynote Presenters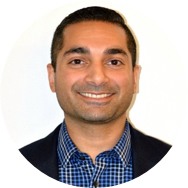 Ryan D'Mello
Partner Enablement and Training, Google
Ryan D'Mello is a regional Partner Enablement and Training wizard for Google Canada, with 9 years of online marketing experience. His demonstrated skills, ability to see the bigger picture, and dedication to educating and empowering people across the industry are truly world-class.
Connect On LinkedIn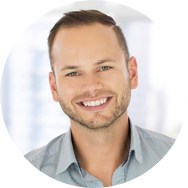 Kevin Gordon
Co-Founder & Managing Partner, Convertus
Kevin Gordon is the driving force behind Convertus, the fastest-growing and most innovative automotive digital marketing agency around. Prior to co-founding Convertus in 2013, Kevin was the eCommerce director for the Jim Pattison Auto Group, one of the largest auto groups in Canada.
Connect On LinkedIn
Conference Agenda
Wednesday, June 6th
12:00PM - 1:00PM
Registration and Lunch
1:00PM - 2:00PM
Reaching Canada's Auto Shoppers
Ryan D'Mello, Google
2:00PM - 3:00PM
The Attribution Playbook | Use Data to Sell More Cars
Kevin Gordon, Convertus
3:00PM - 4:00PM
1-on-1 Workshops
4:00PM - 5:00PM
Cocktails & Open Networking
Venue
River Rock Casino
8811 River Road
Richmond, BC
V6X 3P8
Our workshop will take place at the Whistler Balloom B, located at the River Rock Casino Resort East Tower.
Please sign in at the main entrance of the River Rock Casino Resort (located under the bridge on River Road) on the day of, and our staff will guide you to the Whistler Balloom B.
Parking
Complimentary self-parking is available for vehicles up to 6'8" at River Rock Casino Resort. Valet parking is also offered at $16 per vehicle. Additional self-parking is available in the South Tower at $2.50 per day.
Contact Details
Get Your Tickets